Undine vs. Borg Story Arc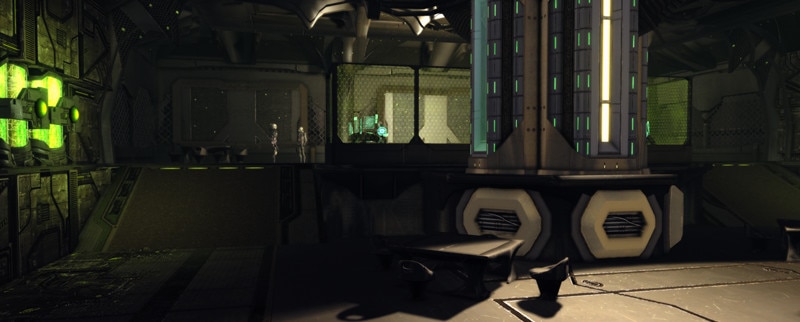 With Season 9: A New Accord, we are excited to announce that we have gone back and reworked the Borg and Undine story arcs, combining previous episodes into one arc of four episodes. Some episodes were removed ("State of Q" and "Light in the Dark") and other episodes were combined into one ("Collateral Damage" and "Asset Recovery" were combined into the new episode "A Gathering Darkness").
We have added voice acting throughout the series, including the voice talent of Star Trek: Voyager star Tim Russ as Tuvok in "Fluid Dynamics." We have also updated the episodes, fixed a number of bugs, and improved pacing and flow.
Series Introduction
We updated the dialogue for the introductory missions, and you no longer need to travel through the Transwarp corridor to complete the introduction.
"Where Angels Fear to Tread"
This mission was formerly called "The Return." The space portion has been updated to clear up bugs and improve the quality of the experience. The ground portion, meanwhile, has been completely revamped with a new Borg/Romulan ship interior, and the mission now reflects the tensions between the Romulan Republic and the Tal Shiar. There is also a brief tutorial on how to use frequency remodulators, which are necessary to fight the Borg.
"A Gathering Darkness"
We combined "Asset Recovery" and "Collateral Damage" into one mission. Starfleet has lost contact with the colony on Kessik IV, which was researching the Borg nanovirus that the Borg is using to assimilate entire planets. Captains are sent to try to recover any surviving colonists. The ground portion of the mission is entirely new. And there is a surprise twist at the end you won't want to miss.
"Assimilation"
The space portion of this mission has been updated for clarity, but ground portion received a major overhaul. The interior now feels much more like the inside of a Borg cube, with some amazing vistas. We don't want to give away any more, but there are some amazing rooms in the cube you will have to see to believe.
"Fluid Dynamics"
We have overhauled not only this mission, but what it means to fly in Fluidic Space by adding a current mechanic to the map that alters your ship's flight path. The Hylasa have been removed and you now have the opportunity to fight alongside Admiral Tuvok, commanding the U.S.S Voyager, to rid Fluidic Space of a Borg invasion fleet.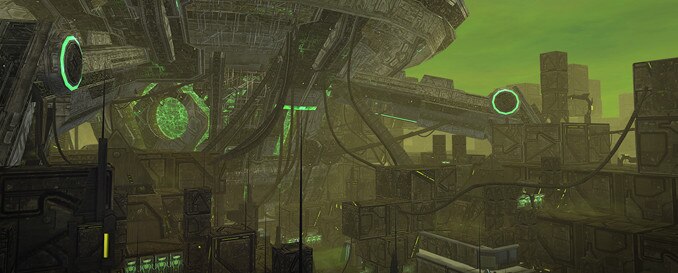 Rewards for each of these missions have been updated as well; for certain missions we have given extra rewards for first time completion. We have reset the mission completion so you will earn special rewards even if you've completed the previous versions in the past.
You can easily access these missions by accessing your Mission Journal (default key 'J'), selecting the "Borg Advance" episodes tab, and choosing to 'Hail' your contact for the mission. This way you can experience all of the new content and collect the new rewards. Be sure to try them out!
See you in-game for the release of Season 9!
Jaddua Ross
Content Designer
Star Trek Online
An Note from the Admiral of this Fleet and his thoughts on this Dev Blog
Well it seems that they are revamping all the mission and clearing up some that didn't make sense to me when I was doing the whole story line from the 1st one where you see the undine to the end when you are in undine space. Now I have to go to redo the whole story line from 1 to 50 since all the story has either been cleaned up for better looks and game play or been revamped for an better story as you play from level 1 to level 50. So when it all this comes out, I been doing an stream play of all the new stuff and anyone is welcome to join me to see the new stuff. I am asking for an Science and Tactical Characters since I have found that there are Class Character Advancement to pick up in the new missions. It is like the old one where if you have all 3 classes working together, you get an accolade for it, but they made better reward systems and I would like to make it happen and get the new rewards from these revamped missions. So please join me and let make this happen, plus you be forever on an game stream for our fleet. I would like to see more of our fleet showing up and getting on the streaming fun that I am doing.
Your First In Command of the Fleet
Admiral Jimmy Jr